Welcome to Anthem Pool Patio & Landscape Design
Swimming Pool Builders in Anthem
DESIGN. REMODEL. CONSTRUCTION
Start your project Today!
BEST SWIMMING POOL BUILDERS IN ANTHEM
Welcome to Anthem Pool Patio & Landscape Design Company, the premier destination for the finest pool builders in Anthem, Arizona. We rise as the best Anthem pool builders, offering detailed swimming pool designs, flawless pool installation in Anthem, and rejuvenating your aquatic spaces with our premier pool remodeling services in Anthem, Arizona. With a rich history in this industry and a flair for modernity, our highly experienced pool builders in Anthem are committed to transforming your outdoor environment into a lavish retreat with a beautiful pool.
At Anthem Pool Patio & Landscape Design, we showcase diverse services catering to all aspects of your swimming pool project. We accompany you from the initial stage of visualizing your ideal pool design with our creative team through Anthem's meticulous pool construction process, always maintaining the peak quality. Furthermore, our pool remodeling service in Anthem resurrects your existing pool area, marking us as the ideal choice for outdoor transformation.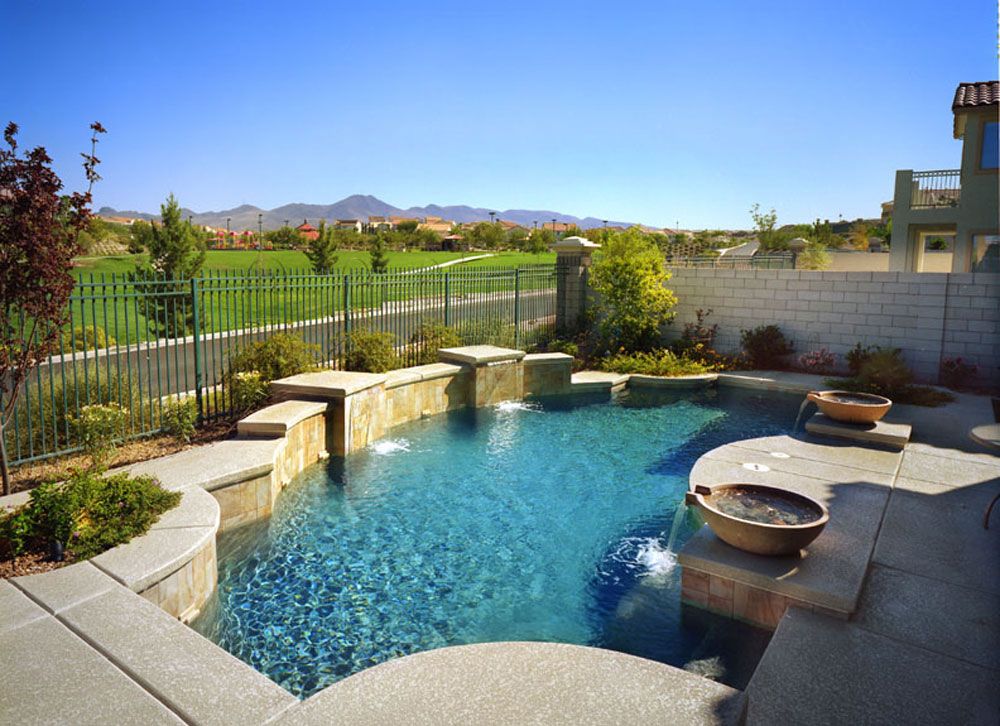 OUR COMPREHENSIVE POOL-BUILDING SERVICES IN ANTHEM
Anthem Pool Patio & Landscape Design holds an unparalleled reputation for a comprehensive swimming pool and outdoor space solution. We deliver unmatched pool-building services in Anthem. Our unwavering devotion to perfection, groundbreaking designs, and unmatched artisanship positions us as your trustworthy Anthem pool-building company, confident to turn your pool fantasy into a reality.
Custom Pool Design:
Our Custom Pool design in Anthem showcases our expertise in creating tailor-made pools. Collaborating closely with you, we understand your desires, preferences, and lifestyle. We recognize that every space is unique, just as your requirements. Thus, our talented crew custom tailor a plan for your unique pool concept that echoes your dream.
Pool Building:
In the realm of pool construction in Anthem, our caliber is unmatched. As the seasoned pool builders in Anthem, we adhere strictly to industry standards when creating your pools. Our diligent team guarantees every detail is attended to during the installation process of your dream pool. Trust our skilled artisans for a seamless pool construction project.
Pool Remodeling:
Considering a new re-energized appearance for your existing pool? Anthem Pool Patio & Landscape Design rolls out exemplary pool remodeling Anthem services. Providing a complete makeover for your pool, we rejuvenate its aura. Collaborating closely with you and valuing your design choices, we draft a revamped pool design that echoes your desires. Why stick with an outdated pool design when we can remodel it into your envisioned oasis?
Pool Maintenance:
Apart from installing and creating pools in Anthem, we also provide pool maintenance services, ensuring your pool remains pristine over time. Our comprehensive maintenance solutions amplify your pool's lifespan and sustain its immaculate condition. Anthem Pool Patio & Landscape Design is your one-stop solution, from equipment evaluation to intensive cleansing.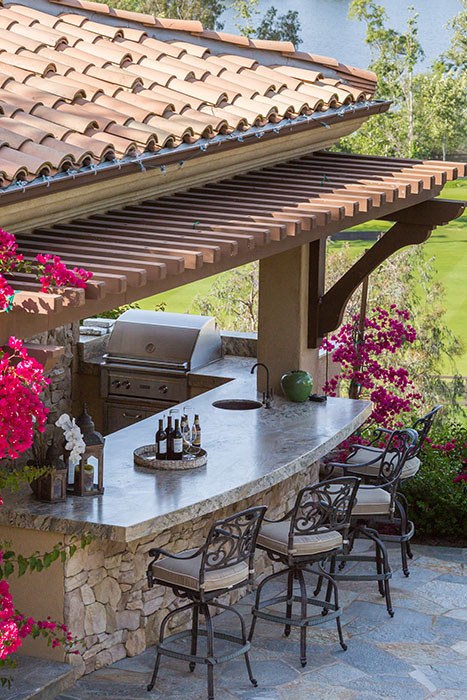 TRANSFORM YOUR BACKYARD WITH AN ARRAY OF MAGNIFICENT CHOICES WE PROVIDE IN ANTHEM
Anthem Pool Patio & Landscape Design is pleased to present a wide range of popular pool designs that will transform your backyard into a captivating retreat. Our skilled Anthem Pool builders use their significant knowledge to develop diverse pool designs, each tailored to your requirements, removing the need for basic pool designs.
Acrylic Pool Designs:
Anthem Pool Patio & Landscape Design into the modern acrylic pool designs apt for fans of trendy and stylish aesthetics. Furnished with lucid acrylic panels, these pools bestow an absorbing underwater viewpoint, redefining pool experiences.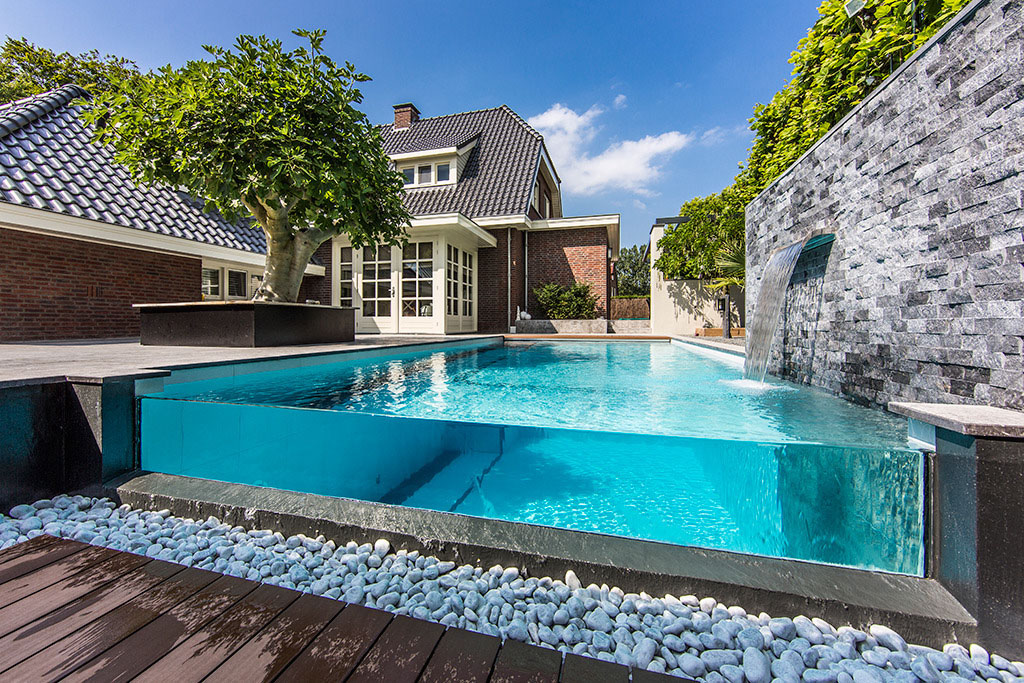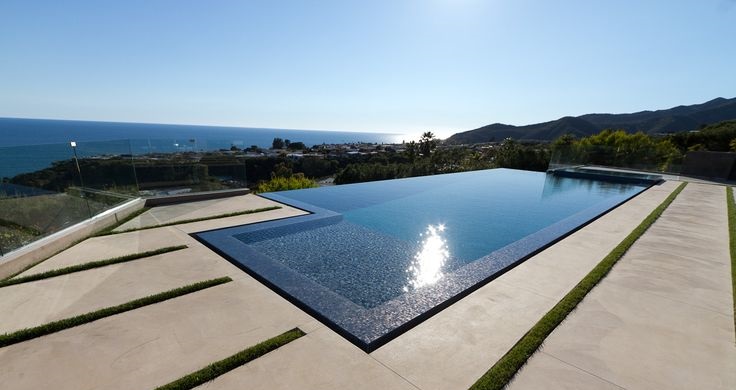 Infinity Pools:
Our Infinity pool services in Anthem craft pools blend seamlessly with your backdrop, showcasing elegance and allure. Entrust our competent pool artisans in Anthem to conceive a pool that promises visual harmony, offering an infinite visual treat.
Lap Pools:
We cater to dual fitness and relaxation needs via our Lap pool services in Anthem. Whether your pulse races for a dedicated lap swim zone or a calm niche within your residence, a lap pool is an ideal choice. Merging functionality with visual charm, our lap pools are a boon for health specialists.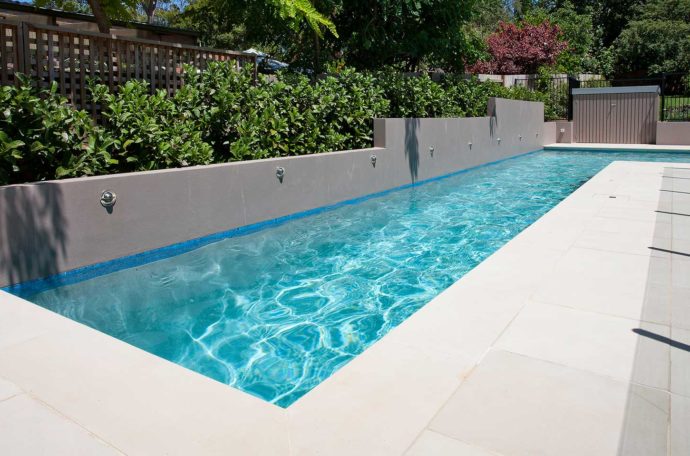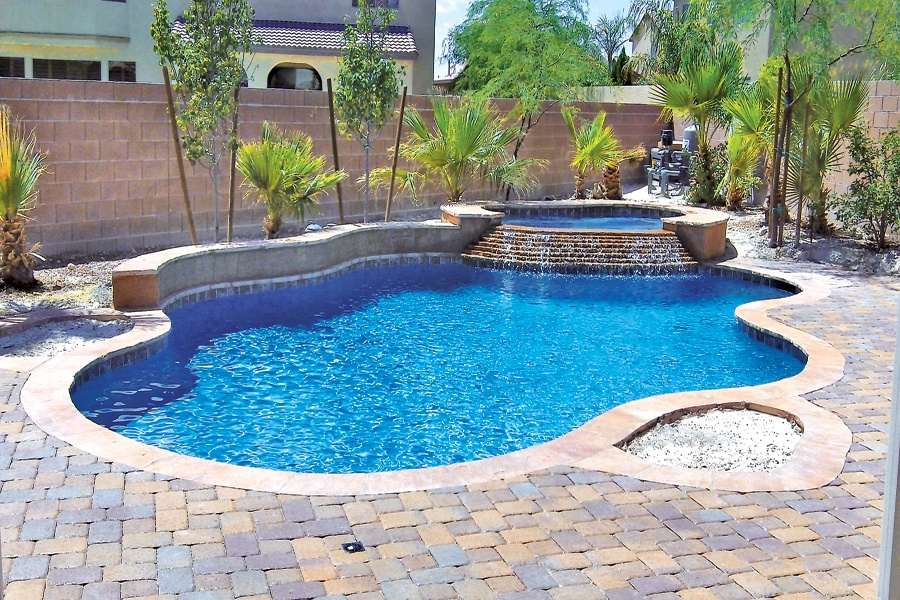 Inground Pools:
Anthem Pool Patio & Landscape Design takes pride in timeless inground pool designs. Harmonizing organically with your locale, these inground pools bestow a classy extension to your outdoor domain. Savor the artistry and quality of our inground selections in Anthem.
Above-Ground Pools:
Our above-ground pool offerings in Anthem are versatile and budget-friendly for those scouting for cost-friendly aquatic options. Indulge in economical luxury without forsaking excellence with our above-ground choices in Anthem.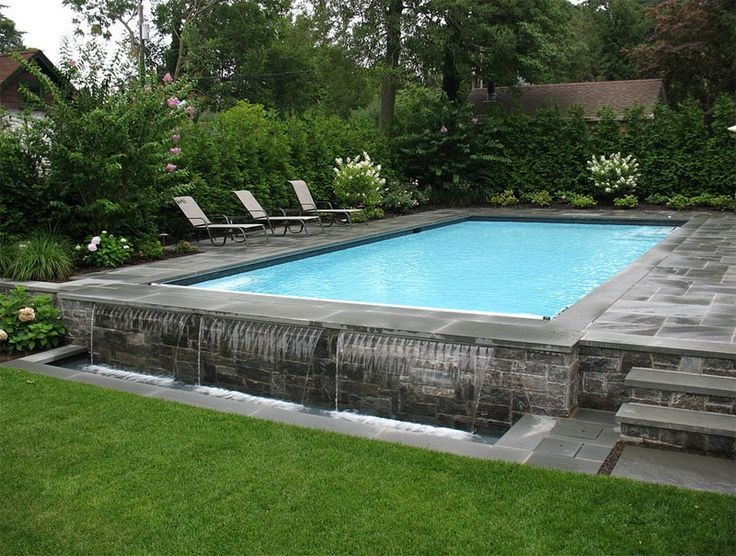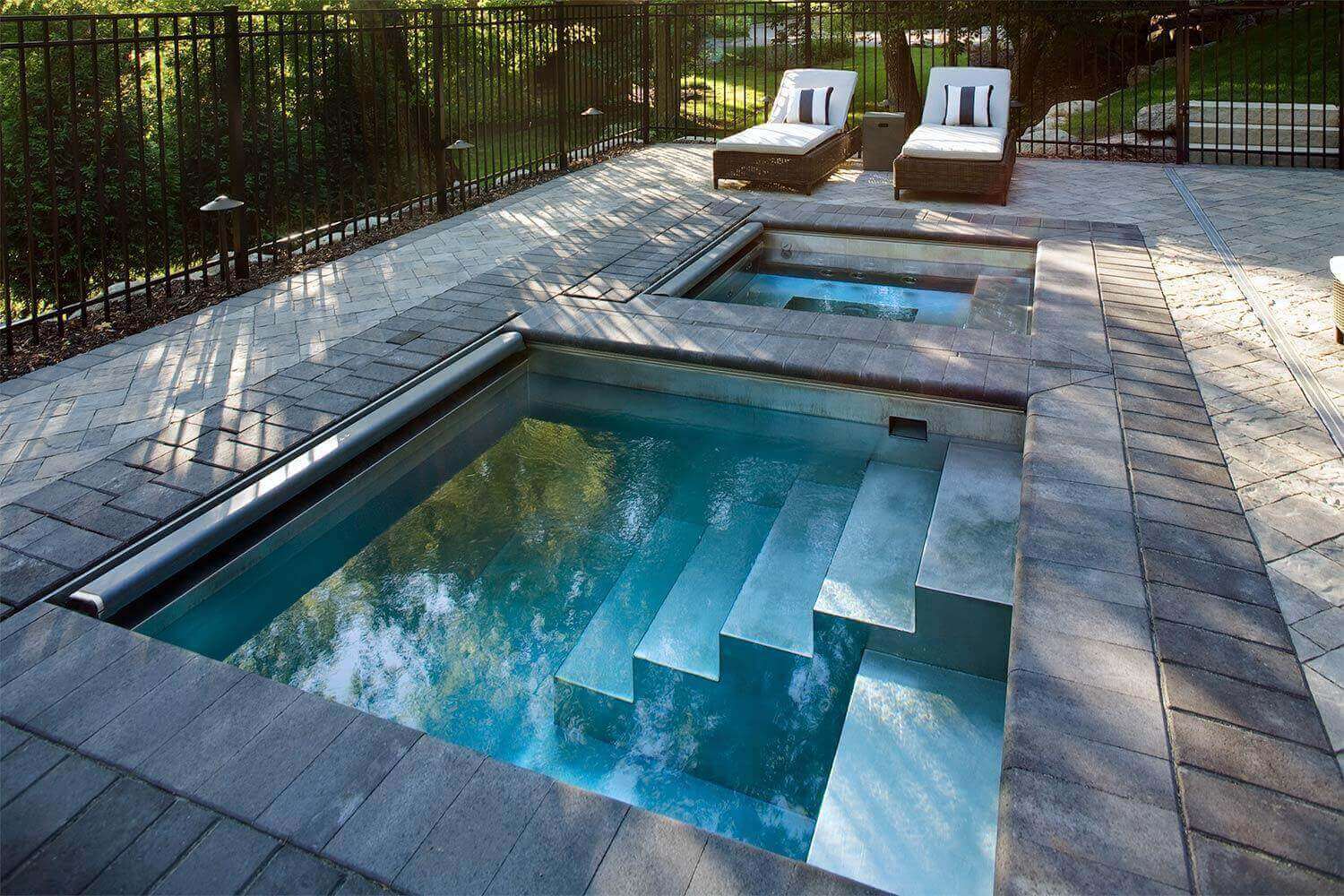 Plunge Pools:
We are elated to unveil plunge pool designs for Anthem dwellers with limited space. These petite pools are chic within a confined space, ideal for a brisk plunge or leisure, never compromising quality.
Custom Pool Designs Based on Customer Requests:
At Anthem Pool Patio & Landscape Design, we prioritize your dreams. Beyond our renowned portfolio, we devise custom pool layouts in line with your inclinations, yard dynamics, and lifestyle. Our designers in Anthem mesh perfectly with you, translating your ideas into breathtaking reality, and sculpting the pool you've always dreamt of.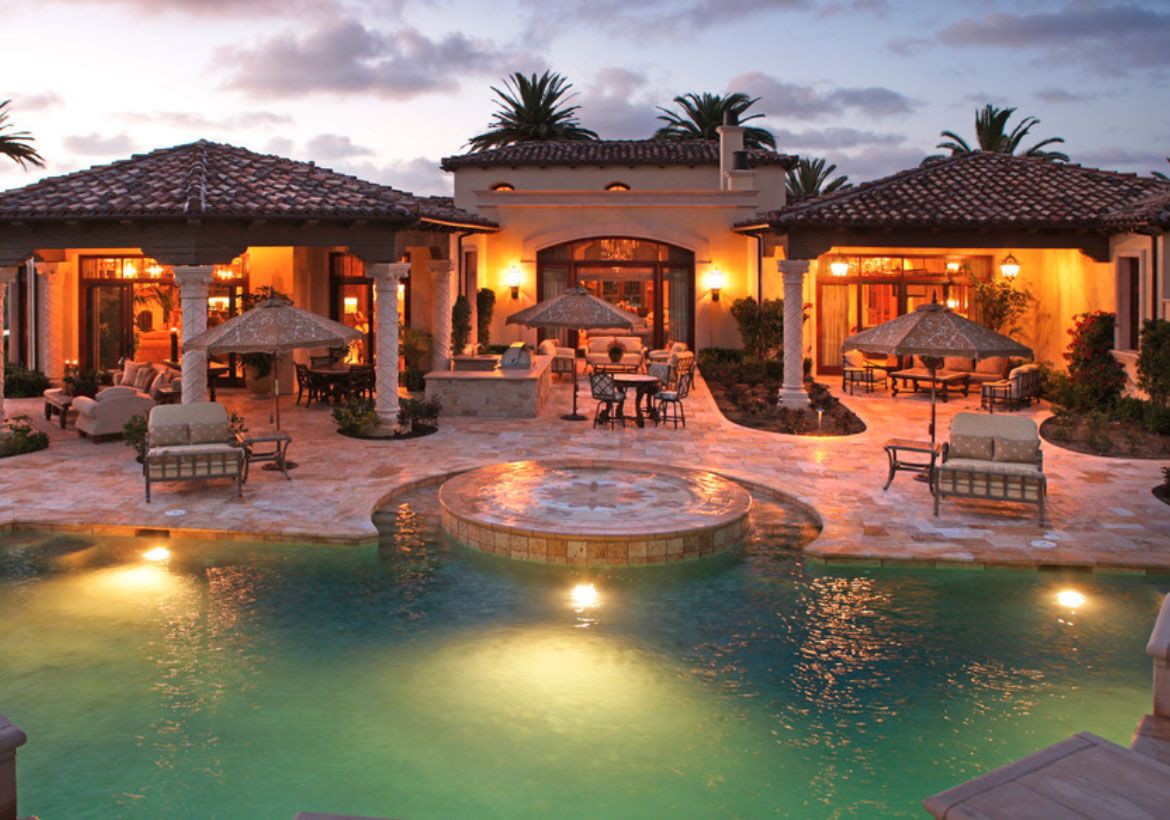 READY TO DIVE INTO THE POOL OF YOUR DREAMS?
Unleash Your Backyard Oasis – Enjoy The Ultimate Pool Experience With Our Top-tier Pool Design, Building, and Remodeling Services. Dive into Your Dreams Now!
OUR RECENT CUSTOM POOL BUILDING PROJECTS
WHY CHOOSE ANTHEM POOL PATIO & LANDSCAPE DESIGN FOR YOUR POOL VENTURES?
Anthem Pool Patio & Landscape Design is the embodiment of supreme quality and unmatched client engagement. Aligning with us grants you access to a wealth of expertise. Our standout custom pool design promises a breathtaking pool that amplifies your backyard's allure. From the nascent stage to the finishing touch, we march side by side with our patrons, curating tailored solutions that align with your vision, making us the ultimate swimming pool service in Anthem.
Guaranteeing a pool that endures through ages, we present an all-inclusive solution, from pool design in Anthem to detailed construction and upkeep. Client satisfaction is our driving force, and we venture beyond the norm to surpass your expectations, infusing every project with novelty and ingenuity. As a revered local Anthem pool construction firm, our insights into Anthem's climate and regulations ensure a hassle-free experience for you. Count on us for unwavering quality, punctual project delivery, and prompt client support. Dive deep into the realm of premier pool design and creation with Anthem Pool Patio & Landscape Design – reach out today to commence your aquatic odyssey.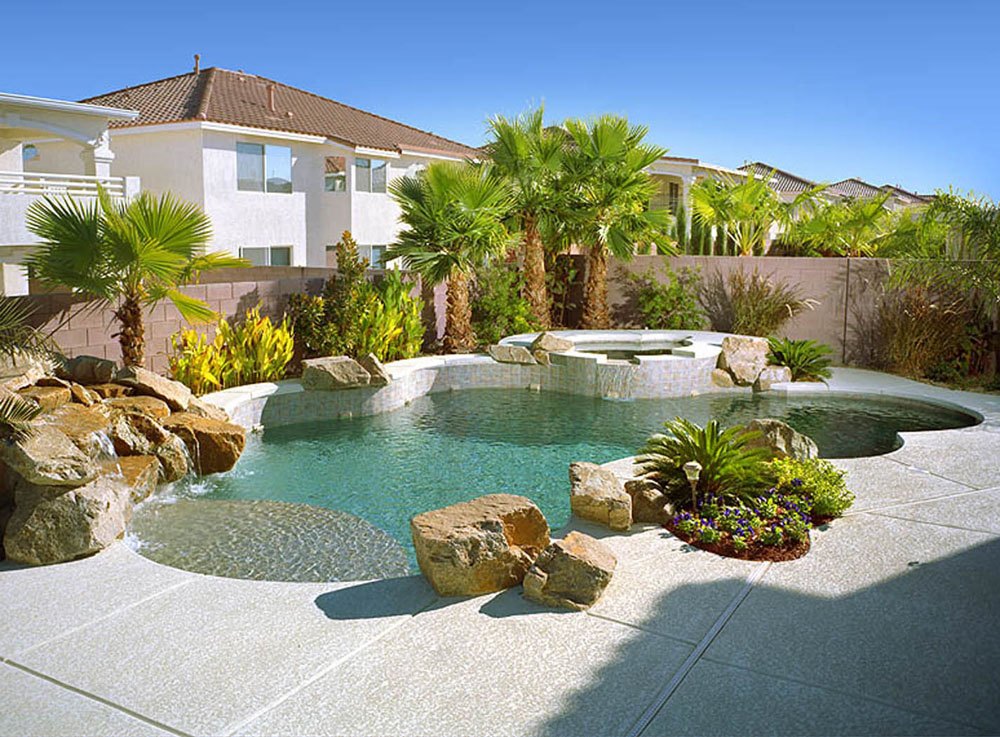 Marie Cyrus
July 26, 2023
Anthem Pool Patio & Landscape Design is hands down the best company for all your swimming pool needs! I engaged their services for a water analysis, and they were incredibly thorough and detailed in their approach. With their expert recommendations, my pool water is now perfectly balanced, and my family can enjoy a refreshing swim without any worries. Not only that, but they also did a fantastic job repairing the tiles around the pool, making it look brand new. Their dedication to quality and customer satisfaction is evident in every aspect of their work. If you're looking for a reliable, professional, and skilled team to handle your swimming pool maintenance and repairs, look no further, they are the best.
Linnie Arnulfo
July 21, 2023
Thanks to Anthem Pool Patio & Landscape Design, my backyard has become a true paradise. Their expertise in swimming pool water feature construction added a mesmerizing focal point to my pool area, creating a serene ambiance that feels like a luxurious resort. Not to mention the custom landscape they designed, which perfectly complements the pool and enhances the overall beauty of my outdoor space. The team at Anthem Pool Patio & Landscape Design is not only talented but also highly professional and easy to work with. I appreciate their attention to detail and their dedication to delivering exceptional results. If you want to turn your backyard dreams into reality, this is the company to trust.
Cason Cassius
February 15, 2023
After the tornado took down our huge tree which was blocking our driveway and front door, I called Anthem Pool Patio & Landscape Design. They came early the next morning - a crew of 7 - and took out all of the tree and branches in fairly quick time.
Michael Aguilar
February 1, 2023
I hired this team to design and install the transformation of my back yard. They took my vision and made it a reality. It could not have turned out better. I get so many complements and have gotten so much enjoyment out of my new space.
Rose Amelia
July 27, 2021
Great company to work with. Fix & Go Gate & Garage Repair technician was fast, friendly, & professional . Couldn't ask for a better experience. Thank you for coming out.
REVAMP YOUR EXTERIOR SETTING WITH A CUSTOMIZED POOL IN ANTHEM
Allow Anthem Pool Patio & Landscape Design experts to craft your dream pool, refined to echo your distinct taste and lifestyle. Delay no further – steer towards achieving the ultimate pool today! Click the "Call Now" button to engage with our pool virtuosos in Anthem and kickstart your pool project. Let us enrich your outdoor living with a captivating and bespoke pool designed to be your home's centerpiece for generations. Connect with us without delay!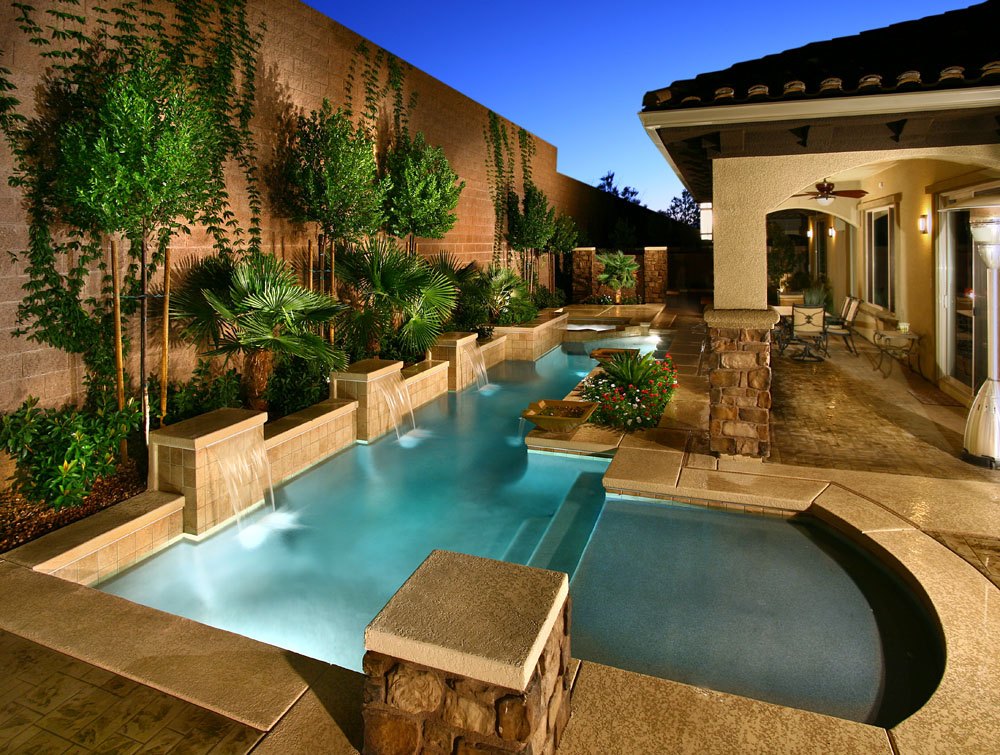 CONTACT DETAILS
If you have any questions or enquiries please feel free to contact us on the following details provided below, or please fill in our online enquiry form.
Anthem Pool Patio & Landscape Design
Phone
623-777-8085
Postal Address
43042 N Outer Banks Dr, Anthem, AZ 85086