Welcome to Anthem Pool Patio & Landscape Design
Best Anthem Landscaping Company
DESIGN. REMODEL. CONSTRUCTION
Start your project Today!
BEST ANTHEM LANDSCAPING COMPANY
Anthem Pool Patio & Landscape Design is a leading landscaping company in Anthem dedicated to transforming your outdoor living areas into havens of elegance, tranquility, and functionality. With numerous years of experience in Anthem landscape design, we have become a synonym for excellence, innovation, and meticulous craftsmanship in Anthem.
Our devoted team of Pool building & landscaping professionals in Anthem combines imaginative insight with practical expertise to craft outstanding outdoor spaces, from pools to patios and everything in between. As the best landscaping company in Anthem, we recognize the diverse needs of homeowners in our locale and understand that every individual has unique needs. We emphasize the desert's unique charm, leveraging its existing beauty to craft captivating outdoor spaces tailored to your taste and lifestyle. Engage with the leading Anthem landscape company and honor upon your property the transformation it truly deserves.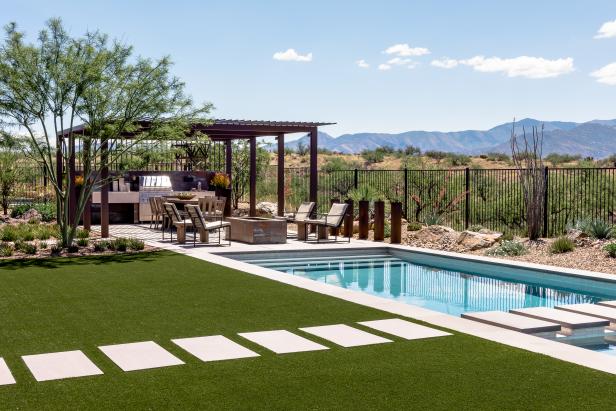 OUR LANDSCAPING SERVICES IN ANTHEM
At Anthem Pool Patio & Landscape Design, we proffer a wide range of landscaping services to address all your Anthem backyard design imaginations, transforming your outdoor areas into something exceptional.
Artificial Rock Design and Construction:
Seeking to introduce a hint of rugged, organic splendor to your landscape? Our Anthem artificial rock design and construction service is your answer. Highly skilled craftsmen meticulously craft every artificial rock we produce to be realistic, durable, and versatile. These artificial rocks present an excellent option for a unique Anthem landscape aesthetic, creating a rock formation or enhancing pre-existing garden features.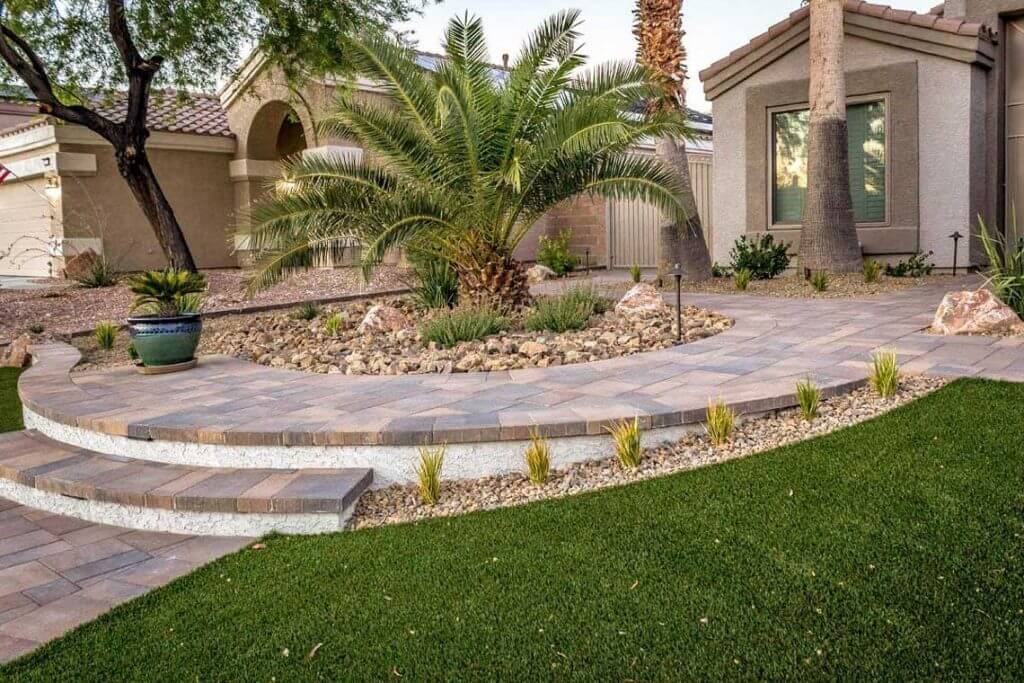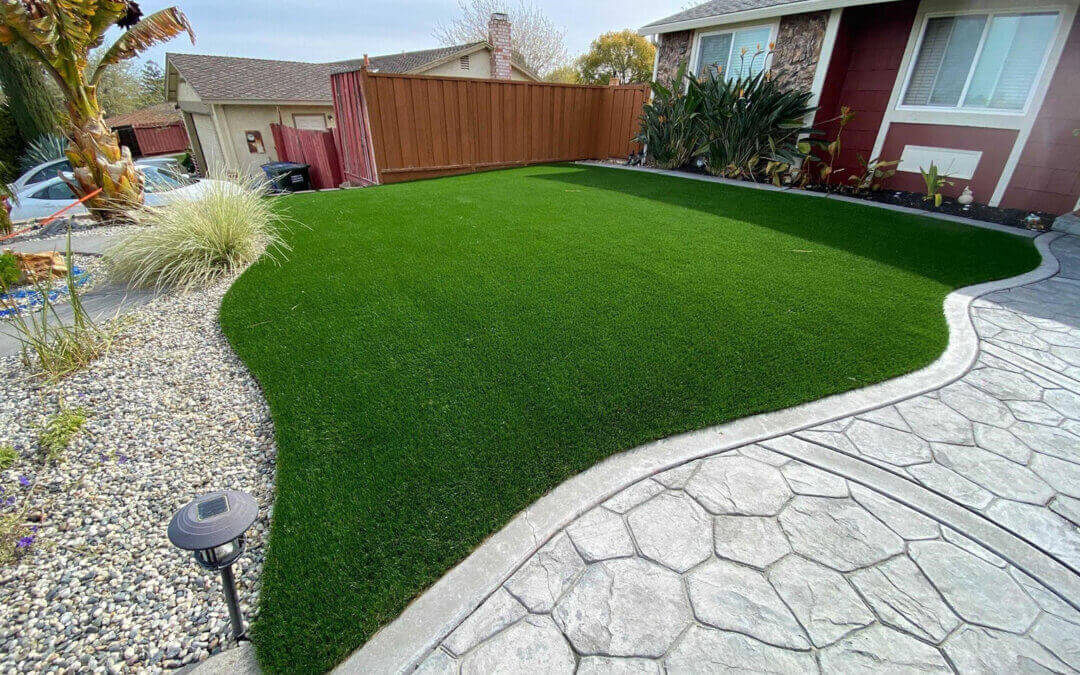 Artificial Turf/Grass:
Delight in a green oasis throughout the year with our artificial turf/grass solutions. As an Anthem landscaping company, we deliver visually stunning, low-maintenance synthetic grass, ensuring your lawn remains vibrant and thriving every season. Now enjoy the benefits of a rich green yard without having to water, mow, or fertilize.
Hardscape Construction:
Our Anthem hardscape construction offerings introduce structure, dimension, and function to your outdoor areas. We guide you in selecting features that complement your home's architectural style and Anthem's inherent natural allure, whether elegant stone walkways or custom patio and outdoor fireplace designs.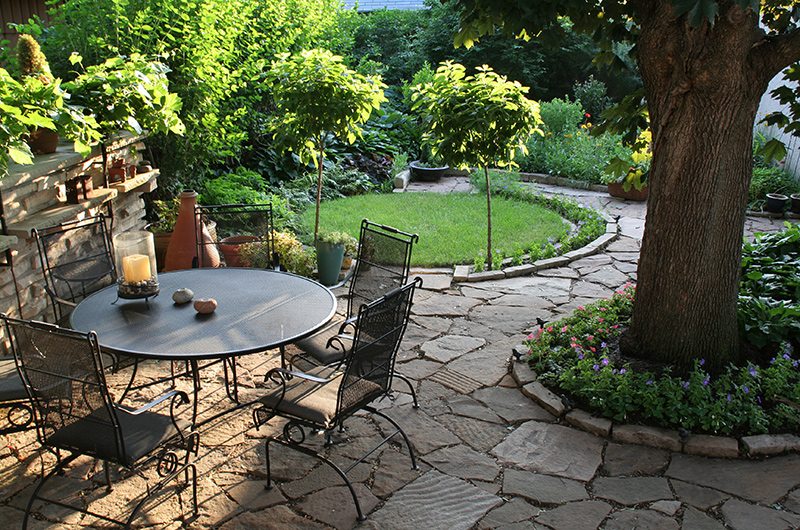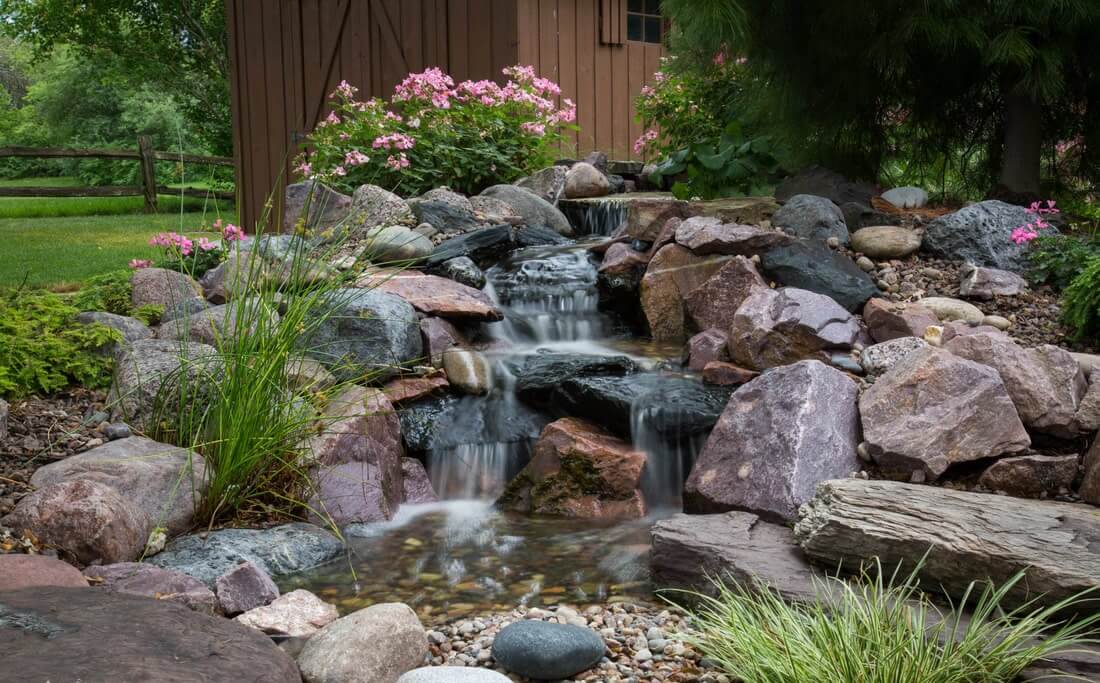 Waterfalls and Large Outdoor Water Features:
Our strength lies in sculpting magnificent waterfalls and expansive outdoor water features in Anthem. Let the serenity of nature echo in your backyard with our creations, whether you envision a grand waterfall or a serene stream. Waterfalls look magnificent and add a natural element to your backyard outdoor space.
Fountains:
Fountains are a sign of luxury and are an excellent addition to your home. Fountains help to uplift the level of sophistication of your exterior space. Anthem Pool Patio & Landscape Design crafts unique and custom fountains in many styles to resonate with your preferences and amplify your surroundings' charm.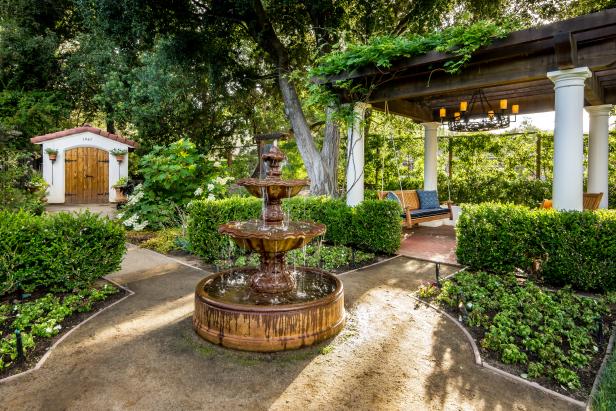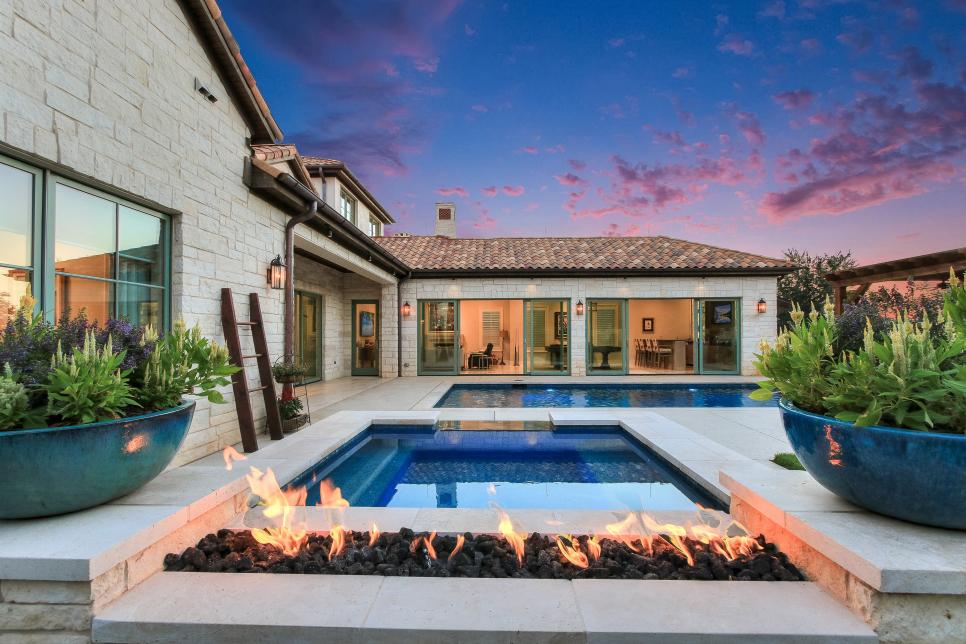 Custom Firepits/Fireplace & Outdoor Fireplace Builders:
Our signature fire pits, fireplaces, and outdoor fireplace artisans craft ambient settings for social gatherings in Anthem. Our team works hand-in-hand with you to build unique elements that blend seamlessly into your Anthem landscape design, letting you cherish your outdoor space even during the cold nights.
TRANSFORM YOUR BACKYARD INTO AN OASIS
Unlock the Beauty of Nature with Our Tailored Landscape Design Services in Anthem, Turning Your Outdoor Space into a Serene Haven. Call today to get started with the landscaping project.
OUR RECENT LANDSCAPING PROJECTS IN ANTHEM
WHY CHOOSE US FOR YOUR LANDSCAPING PROJECT IN ANTHEM?
Opting for Anthem Pool Patio & Landscape Design means selecting unparalleled service quality, cutting-edge solutions, and individualized attention. Our reputation stands on an unwavering dedication to excellence, intricate detailing, and a deep understanding of Anthem's specific topography and climate.
Our method involves absorbing your vision from the initial stage to the finale, with each design facet echoing your unique style. Incorporating the latest technology and premium materials with our team of experts, we take on the task of transforming your landscape into something splendid, enduring, and practical.
When you partner with us, you're not just hiring an Anthem landscaping expert but investing in a team passionate about turning your outdoor dreams into a reality. We have a client-first approach and our commitment to exceeding expectations by delivering an end product that mirrors your aspirations and elevates your way of life.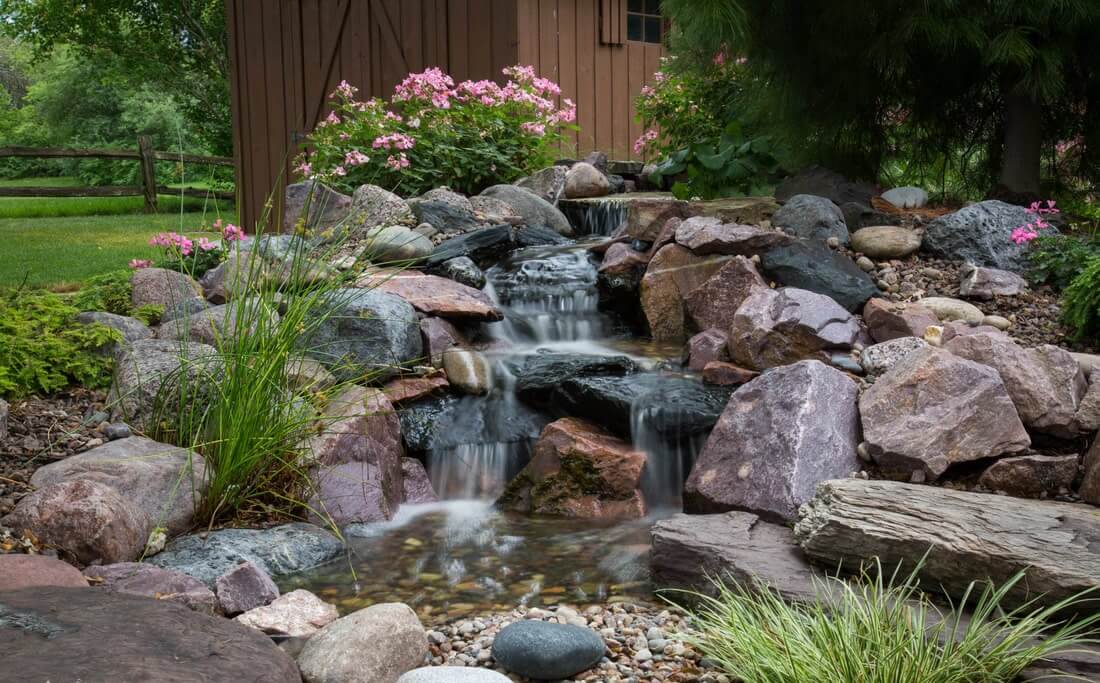 Marie Cyrus
July 26, 2023
Anthem Pool Patio & Landscape Design is hands down the best company for all your swimming pool needs! I engaged their services for a water analysis, and they were incredibly thorough and detailed in their approach. With their expert recommendations, my pool water is now perfectly balanced, and my family can enjoy a refreshing swim without any worries. Not only that, but they also did a fantastic job repairing the tiles around the pool, making it look brand new. Their dedication to quality and customer satisfaction is evident in every aspect of their work. If you're looking for a reliable, professional, and skilled team to handle your swimming pool maintenance and repairs, look no further, they are the best.
Linnie Arnulfo
July 21, 2023
Thanks to Anthem Pool Patio & Landscape Design, my backyard has become a true paradise. Their expertise in swimming pool water feature construction added a mesmerizing focal point to my pool area, creating a serene ambiance that feels like a luxurious resort. Not to mention the custom landscape they designed, which perfectly complements the pool and enhances the overall beauty of my outdoor space. The team at Anthem Pool Patio & Landscape Design is not only talented but also highly professional and easy to work with. I appreciate their attention to detail and their dedication to delivering exceptional results. If you want to turn your backyard dreams into reality, this is the company to trust.
Cason Cassius
February 15, 2023
After the tornado took down our huge tree which was blocking our driveway and front door, I called Anthem Pool Patio & Landscape Design. They came early the next morning - a crew of 7 - and took out all of the tree and branches in fairly quick time.
Michael Aguilar
February 1, 2023
I hired this team to design and install the transformation of my back yard. They took my vision and made it a reality. It could not have turned out better. I get so many complements and have gotten so much enjoyment out of my new space.
Rose Amelia
July 27, 2021
Great company to work with. Fix & Go Gate & Garage Repair technician was fast, friendly, & professional . Couldn't ask for a better experience. Thank you for coming out.
LET US CRAFT YOUR DREAM EXTERIOR SANCTUARY WITH BESPOKE DESIGNS
Desire an outdoor arena that mirrors your essence and augments your residence's allure? Anthem Pool Patio & Landscape Design stands ready to make your dreams a reality. We understand the importance of creating custom designs to shape outdoor spaces to align with the people living there and the connection that it builds with them.
We create perfect outdoor retreats with our Landscape design and building experts in Anthem. We pour all our expertise into projects to make your outdoor space dreams a reality. Reach out to Anthem Pool Patio & Landscape Design today and start a journey towards a visually captivating, custom-curated are that will be your favorite spot to hangout for years.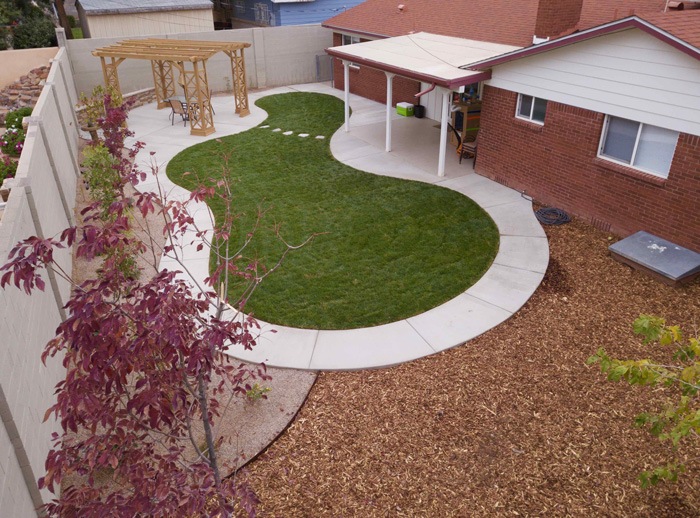 CONTACT DETAILS
If you have any questions or enquiries please feel free to contact us on the following details provided below, or please fill in our online enquiry form.
Anthem Pool Patio & Landscape Design
Phone
623-777-8085
Postal Address
43042 N Outer Banks Dr, Anthem, AZ 85086